Marshall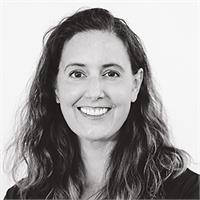 After 20 years at a desk job and having 3 adorable kiddos, Marshall found the Lagree method and was amazed to awaken muscles she forgot she had. She was immediately won over by the efficiency and effectiveness of the method and the challenges it presents to participants of all fitness levels. Inspired by knowledgeable and caring teachers and a desire help others improve their functional fitness and strength, Marshall decided to become a trainer. When she's not teaching, you can find her working at her desk, with her family, volunteering, or catching a class at Studio 6.
Marshall instructs the following:
Our signature class utilizes the patented Megaformer™ to provide a total body, high-octane, muscle quivering workout that melds cardio, strength training and Pilates. You will gain endurance, improve flexibility and strengthen and tone your body in ways traditional exercises cannot. High-energy music carries you through the heart-pumping workout with results you'll see and feel in 50 min.




If this is your first class or you haven't been in a while, this form-focused class is for you. Our signature workout on the Megaformer™ focuses on fundamental moves, form and slower transitions. Expect the same high intensity, low to no impact movements to burn fat, build long lean muscle, and stabilize your core. Veterans are welcome, as this class is not only designed for new clients but for clients who wish to refine their performance on the Megaformer™. 50 minutes.