Dani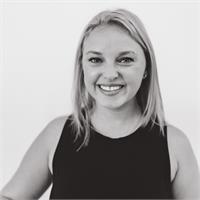 Born and raised in Dallas, Dani has always tried to maintain an active and healthy lifestyle. When her mom found Studio 6 Fitness and introduced it to Dani and her twin sister, the whole family was instantly hooked. Megaformer Pilates quickly became a family workout and they loved it was something they could all do together. It didn't take long for the Glazer family to notice the positive benefits that come from being on the Megaformer. As a result, Dani wanted to turn that positivity into instructing. When she is not instructing, Dani can be found teaching in her third grade classroom or spending time with friends. The 50 minute class will fly by, yet always being challenging. See you in class!
Dani instructs the following:
Our signature class utilizes the patented Megaformer™ to provide a total body, high-octane, muscle quivering workout that melds cardio, strength training and Pilates. You will gain endurance, improve flexibility and strengthen and tone your body in ways traditional exercises cannot. High-energy music carries you through the heart-pumping workout with results you'll see and feel in 50 min.