Annie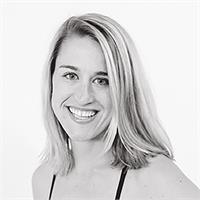 Annie is a recent transplant from Minneapolis where she taught the Lagree Fitness™ Method for the past year. She is thrilled to be in Dallas and to join the Studio 6 Fitness Team! Growing up with four brothers, swimming competitively and playing lacrosse, Annie has always been exposed to and enjoyed a very active and athletic lifestyle. She learned early on to appreciate the importance of a healthy and strong body. Annie considers herself quite the fitness guru and has always been up to trying any fitness class out there, but it was when she tried the Lagree Fitness™ Method for the first time that she knew she had found the workout. She quickly became hooked to the Megaformer™ after experiencing such amazing results and overall strengthening of her body. Annie felt so passionately about the effectiveness of the Lagree Fitness™ Method that she decided to further her knowledge of the workout and pursue instructor training. Annie has loved helping her clients to experience the incredible benefits of the Megaformer™ workout and can't wait to share her passion with all of you!
Annie instructs the following:
Our signature class utilizes the patented Megaformer™ to provide a total body, high-octane, muscle quivering workout that melds cardio, strength training and Pilates. You will gain endurance, improve flexibility and strengthen and tone your body in ways traditional exercises cannot. High-energy music carries you through the heart-pumping workout with results you'll see and feel in 50 min.