Sarah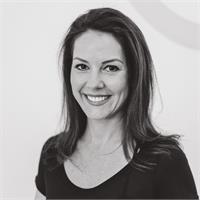 A Dallas native and fitness devotee, Sarah W. has always been interested in fitness and keeping active. She embarked upon long distance running and speed training about 5 years ago, and then looked for a way to incorporate functional cross training into her weekly regimen. It was then that she found the Lagree fitness workout as a way to enhance her running, adding both increased efficiency to her running form, heightened endurance, and a stronger, leaner core. Sarah remains a loyal client at Studio 6, and now through teaching, she strives to make the most out of the 50 minute workouts. Her classes are upbeat, challenging, and motivating while striving to help clients reach their full potential, whether their goal is a better Wheelbarrow, more energy and strength, or increased cross-functional training.
Sarah instructs the following:
Our signature class utilizes the patented Megaformer™ to provide a total body, high-octane, muscle quivering workout that melds cardio, strength training and Pilates. You will gain endurance, improve flexibility and strengthen and tone your body in ways traditional exercises cannot. High-energy music carries you through the heart-pumping workout with results you'll see and feel in 50 min.