Angela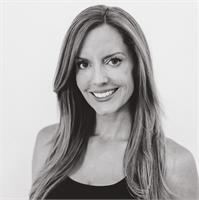 Angela has over 15 years of experience as a yoga, Pilates, and group exercise instructor. She began her fitness career traveling the world working as a dancer and lead fitness coordinator for Norwegian Cruise Line. A native Texan, Angela has an Associate of Arts degree from Tarrant County College and holds fitness certifications through AFAA, YogaFit, and PolestarPilates with specialty certifications in Reformer Pilates, Barre, Zumba, Resistance Training, and Aqua.
Angela believes working out should be fun. She brings fun music and high energy to all of her classes; putting together workouts and classes that are always different, always interesting and leave you feeling fantastic!
Aside from training, Angela loves her life as a soccer mom and spending time with her 5 pets.
Angela instructs the following:
Our signature class utilizes the patented Megaformer™ to provide a total body, high-octane, muscle quivering workout that melds cardio, strength training and Pilates. You will gain endurance, improve flexibility and strengthen and tone your body in ways traditional exercises cannot. High-energy music carries you through the heart-pumping workout with results you'll see and feel in 50 min.




Mega CARDIO SCULPT is a cardio based low impact workout that combines elements of HIIT and MegaPilates. The high intensity bursts of cardio paired with our signature moves on the Megaformer is the perfect combination to burn more calories while sculpting long lean muscles and building endurance. The 50-minute class focuses on strength training, working every major muscle group with an added aerobic element to get the heart rate up.




Flexibility is one of our 6 principles at Studio 6 Fitness and in honor or our 6 year anniversary we are offering a 40 minute MEGA STRETCH class on the patented Megaformer. All movements performed in MEGA STRETCH are focused to enhance recovery from your workout rather than creating a workout in and of itself. Stretching keeps your muscles strong, flexible and healthy. By lengthening your muscles, you will improve your posture, relieve stress, improve circulation and increase flexibility. This specialty class welcomes all fitness levels and is 40 minutes. Sign up now and LETS STRETCH OUR LIMITS.