Jean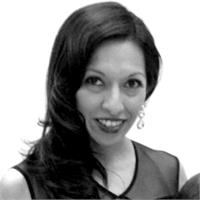 Born and raised in Dallas, Jean took a real interest in fitness and working out in her twenties as a preventative measure. Coming from a long line of diabetics, Jean looked to fitness to prevent a personal fate of being hospitalized in her thirties like much of her family.
Jean has been a Certified Personal Trainer since 2003 and has several specializations under her belt, including more traditional Pilates practices. Jean has done personal training in gym, clinical and personal settings, even hosting her own live streaming workouts through the internet. In 2012, she started her own wellness company called Generation Fitness that educates people in proper exercise, nutrition, popular trends and what to look for when hiring a personal trainer.
Jean fell in love with the Megaformer and the Lagree Method after finding the wear and tear on her body to be too much from traditional gym workouts. Jean's belief in the importance of proper from is perfectly matched with Studio 6 Fitness workouts. When she is not in the studio inspiring clients, Jean is usually spending time with her daughter, jogging with their dogs, participating at school functions or gardening. Jean has a extensive background in the fitness industry, including certifications in the following, just to name a few.
International Sports Science Association, CPT National Academy of Sports Medicine, CPT Biomechanics of Resistance Training: The Cooper Aerobics Institute Lagree Fitness Method Certification
Jean instructs the following:
Our signature class utilizes the patented Megaformer™ to provide a total body, high-octane, muscle quivering workout that melds cardio, strength training and Pilates. You will gain endurance, improve flexibility and strengthen and tone your body in ways traditional exercises cannot. High-energy music carries you through the heart-pumping workout with results you'll see and feel in 6 sessions! 50 min.