Catherine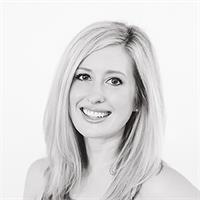 Catherine is a Dallas native whose original fitness passion was running. She discovered group fitness after a series of injuries caused her to seek out low-impact exercise options. While she continues to enjoy a wide variety of group fitness classes, she was so smitten with Studio 6 and the Lagree method that she decided to become an instructor!
Catherine works in the mental health field and has always been fascinated by the powerful effect of exercise on mood and well-being. She strives to offer fun and challenging classes that strengthen the body as well as the spirit.
In her free time, Catherine enjoys traveling, honing her Spanish skills, reading, and spending time with her husband Chance and two pups, Jack Bauer and Maeby Funke.
Catherine instructs the following:
Our signature class utilizes the patented Megaformer™ to provide a total body, high-octane, muscle quivering workout that melds cardio, strength training and Pilates. You will gain endurance, improve flexibility and strengthen and tone your body in ways traditional exercises cannot. High-energy music carries you through the heart-pumping workout with results you'll see and feel in 50 min.




Mega ABS & ARMS is a one-of-a-kind specialty class that is unlike any other. Specifically designed to target those trouble areas. Expect to tighten, sculpt and tone your upper body & mid-section on our state of the art Megaformer™ in this lunge free zone. 50-minutes




Best MEGA workout post-Thanksgiving! Sign up for our 80-minute MEGA Turkey Burn incorporating cardio, strength training and Pilates on the patented Megaformer™. Sweat, shake, and burn off the turkey and stuffing the morning after. Sign up NOW. Limited spots available.