Margaret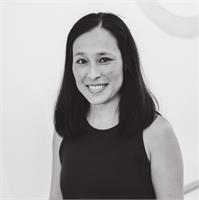 is a native of sunny southern California and was raised playing sports, participating on dance teams, and performing in theater arts. Margaret strengthened her love for fitness when she moved to Dallas, Texas in 2007. Trying all of the latest and greatest fitness regimes, Margaret quickly found her connection with Pilates. She took her first Lagree Fitness class in 2010 and sought every studio of its kind during her visits home.
Margaret believes that the key to transforming your body lies in the intensity of the workouts, the motivational group setting, upbeat music, and devoted trainers. She is thrilled to be part of the Studio 6 Fitness team!
Margaret was certified with Power Pilates - Mat & Comprehensive in 2012.
Margaret instructs the following:
Mega ABS & ARMS is a one-of-a-kind specialty class that is unlike any other. Specifically designed to target those trouble areas. Expect to tighten, sculpt and tone your upper body & mid-section on our state of the art Megaformer™ in this lunge free zone. 50-minutes




Our signature class utilizes the patented Megaformer™ to provide a total body, high-octane, muscle quivering workout that melds cardio, strength training and Pilates. You will gain endurance, improve flexibility and strengthen and tone your body in ways traditional exercises cannot. High-energy music carries you through the heart-pumping workout with results you'll see and feel in 6 sessions! 50 min.