Cindy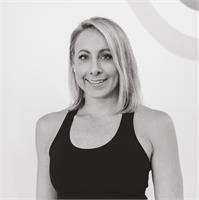 A Pittsburgh native and former University of Maryland Division 1 swimmer, Cindy was looking for a way to stay in top shape post-college. After trying virtually every workout under the sun, she found Lagree Fitness and has been hooked on the Megaformer ever since. Having taught for multiple studios on the East Coast for 3 years, Cindy was thrilled to be teaching for Studio 6 Fitness in Dallas. Her favorite thing about coaching is getting to know her clients and seeing them accomplish their goals. She brings energy and enthusiasm to every workout and loves to challenge her students while still having fun.
Cindy instructs the following:
Our signature class utilizes the patented Megaformer™ to provide a total body, high-octane, muscle quivering workout that melds cardio, strength training and Pilates. You will gain endurance, improve flexibility and strengthen and tone your body in ways traditional exercises cannot. High-energy music carries you through the heart-pumping workout with results you'll see and feel in 50 min.




Mega ABS & ARMS is a one-of-a-kind specialty class that is unlike any other. Specifically designed to target those trouble areas. Expect to tighten, sculpt and tone your upper body & mid-section on our state of the art Megaformer™ in this lunge free zone. 50-minutes




If this is your first class or you haven't been in a while, this form-focused class is for you. Our signature workout on the Megaformer™ focuses on form and slower transitions. This is still the same full body, low impact workout you crave. 50 minutes.