Maggie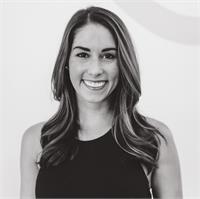 Born and raised in Dallas, Maggie has always been passionate about health and fitness, whether it was competitive gymnastics or high school cheerleading. She attended college at USC in Los Angeles and fell into a gym cardio rut, spending hours a week on the elliptical machine. Feeling like there must be a better (and faster) way to stay in shape, she discovered yoga and BARRE classes. When it came to BARRE, Maggie fell in love with the fun music, the efficient workouts that get right to those muscles everyone wants to tone and strengthen, and of course the results. After discovering Studio 6 Fitness and the results driven Megaformer, Maggie knew this was a perfect combination! As a teacher, Maggie is so excited to share this workout with others. Her goal is to create challenging, results-driven workouts so that her students leave feeling stronger and more empowered than when they walked in the door. When not teaching, Maggie loves spending time with her husband at their home near White Rock lake.
Maggie instructs the following:
Our signature class utilizes the patented Megaformer™ to provide a total body, high-octane, muscle quivering workout that melds cardio, strength training and Pilates. You will gain endurance, improve flexibility and strengthen and tone your body in ways traditional exercises cannot. High-energy music carries you through the heart-pumping workout with results you'll see and feel in 50 min.




If this is your first class or you haven't been in a while, this form-focused class is for you. Our signature workout on the Megaformer™ focuses on form and slower transitions. This is still the same full body, low impact workout you crave. 50 minutes.