Vanessa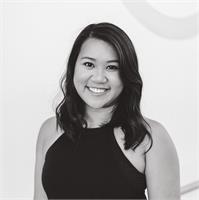 Vanessa, a native of Dallas, combines her two loves of traveling and running by participating in marathons around the globe. She recently completed the Great Wall of China Marathon this past year, said to be one of the top ten hardest marathons in the world. Upon her return to the states she was in need of a workout that would reduce the impact on her knees and wear on her body from running. It was then she fell in love with the Megaformer. Her love became a need, which prompted her to make the decision to become an instructor. Certified in the Lagree Fitness method Vanessa's desire is to inspire self-confidence, believing it's not how you look, but how you feel.
Vanessa instructs the following:
Our signature class utilizes the patented Megaformer™ to provide a total body, high-octane, muscle quivering workout that melds cardio, strength training and Pilates. You will gain endurance, improve flexibility and strengthen and tone your body in ways traditional exercises cannot. High-energy music carries you through the heart-pumping workout with results you'll see and feel in 6 sessions! 50 min.




Is this your first time to our studio? Has it been awhile since you've attended a class? This beginner class introduces you to the Lagree Method, the Megaformer and has a slower transition pace. Mega LITE will guide you through the essential Lagree exercises and focus on form and technique. This specialty class will offer the same full body, low impact workout you crave. We want you to have fun and make it your own! 50-minutes.