Ana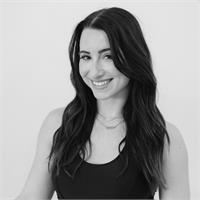 Ana is what you could call a barre fanatic. With expertise in barre, fitness and dance, she uses her well rounded background to create the perfect barre workout that is challenging yet fun at the same time. Ana's passion for fitness started at childhood when she committed to dancing. Her commitment to dance eventually grew to her joining a professional dance company in Houston TX. From 18-21 years of age, Ana enjoyed touring and dancing around the world. After 3 years in the professional dance world, she decided to pursue fitness as a career. Ana studied Kinesiology at the University of North Texas, then moved to Dallas were she continued her barre teaching. Aside from barre, Ana also enjoys her new found passion, the Megaformer!
Ana instructs the following:
The perfect combination of core strengthening on the Megaformer™ with intense muscle burn at the Barre. By combining core moves on the Megaformer™ with cardio moves at the barre, you will get fit, get sculpted, burn fat and feel invigorated. Shaky muscles welcome. 50 minutes.




Our signature class utilizes the patented Megaformer™ to provide a total body, high-octane, muscle quivering workout that melds cardio, strength training and Pilates. You will gain endurance, improve flexibility and strengthen and tone your body in ways traditional exercises cannot. High-energy music carries you through the heart-pumping workout with results you'll see and feel in 50 min.




If this is your first class or you haven't been in a while, this form-focused class is for you. Our signature workout on the Megaformer™ focuses on form and slower transitions. This is still the same full body, low impact workout you crave. 50 minutes.