Bobbie Jo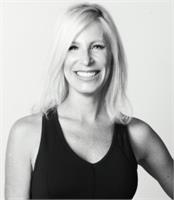 Bobbie Jo is a devoted and unique instructor offering an intense and challenging pilates class that will keep you coming back for more. An avid yogi for over 25 years, she has a diverse background that includes dance, nursing, as well as classically trained pilates in mat, reformer, Cadillac, chair and barrel -- however, Bobbie Jo immediately fell in love with the Megaformer at Studio 6 Fitness.
Despite her many accomplishments, Bobbie Jo is most proud of her three amazing kids: Tucker recent graduate Lipscomb University and heading to Medical School, Jack attending the University of Arkansas and Julia who will be in 8th grade at Christ the King School in Dallas.
Bobbie Jo instructs the following:
Our signature class utilizes the patented Megaformer™ to provide a total body, high-octane, muscle quivering workout that melds cardio, strength training and Pilates. You will gain endurance, improve flexibility and strengthen and tone your body in ways traditional exercises cannot. High-energy music carries you through the heart-pumping workout with results you'll see and feel in 6 sessions! 50 min.