Benson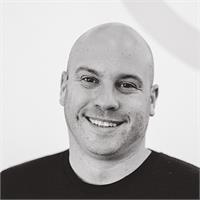 Benson is passionate about overall health and believes that exercise should challenge the body and energize the spirit. He carries that philosophy into his workouts to keep clients motivated and feeling their best. Benson's classes give clients a full body workout fueled by uplifting music (he's also a DJ) and engaging positive energy. A former All-American swimmer, Benson grew up training with and competing against world-class athletes and he has coached elite athletes of all ages. He discovered the Lagree method four years ago to add balance and healing to his regime after feeling the wear on his body from years of swimming and the mental burnout from typical gym workouts. He quickly saw results and became a fan of the mind/body connection found in Megaformer Pilates.
Benson instructs the following:
Our signature class utilizes the patented Megaformer™ to provide a total body, high-octane, muscle quivering workout that melds cardio, strength training and Pilates. You will gain endurance, improve flexibility and strengthen and tone your body in ways traditional exercises cannot. High-energy music carries you through the heart-pumping workout with results you'll see and feel in 50 min.




Who says ladies can't have GUNS? We know you want a nice set of BUNS! Its time to pair our most popular assets into one amazing mega workout designed to strengthen and tone your BUNS and GUNS! Sign up for this 50 minute Mega BUNS & GUNS the BEST glut, bicep, tricep, chest, shoulder and back workout in town!




If this is your first class or you haven't been in a while, this form-focused class is for you. Our signature workout on the Megaformer™ focuses on form and slower transitions. This is still the same full body, low impact workout you crave. 50 minutes.